Knowledge-building
Drawing on its research and publications, VOSESA convenes knowledge-building initiatives, produces materials, and participates in conferences and other forums to help shape the discourse about voluntary action and service from the perspective of countries in our region.

This work is geared towards influencing regional policies and programmes as well as fostering greater connectedness among individuals and entities that promote volunteering and civic service in the region.

Ubuntu International Voluntary Youth Service Award



VOSESA was approached in 2008 to partner with the Association of Voluntary Service Organisations (AVSO), based in Brussels, to co-host the Ubuntu International Youth Voluntary Service Award (Ubuntu) in 2009. Ubuntu was an initiative designed to recognise and profile the value of volunteering by young people from European and African countries. The project was aimed at highlighting good practice in jointly identifying and addressing developmental challenges at local community level between young volunteers working in African and European host organisations.

The winner of the Ubuntu International Voluntary Youth Service Award for 2009 was the Durbanville Children's Home in Cape Town. For more information on the award, click here.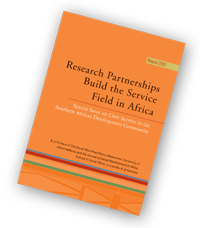 VOSESA's Five-Country Cross-National Study on Civic Service and Volunteering in SADC.
Read more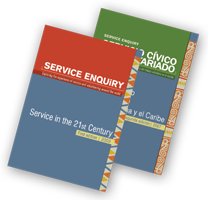 Service Enquiry, an online publication available free-of-charge that documents and analyses the experience of civic service and volunteerism in different parts of the world.
Read more


VOSESA's analysis of the volunteering response to the 2008 Xenophobic Attacks in South Africa and its potential for social change.
Download paper